Hello @digitalstartup and community,
I am using the Braintree module as my payment provider. Credit / debit card works fine and so does Paypal. However when the customer gets the Paypal email there's no description being passed. It's just blank. I have reached out to Braintree and they have given me a response but I'm not sure where, how or what I would edit to get this working. Please does anyone have any ideas?
I've blacked out a few details that I wasn't sure if they were sensitive or not.
Kind Regards,
Peter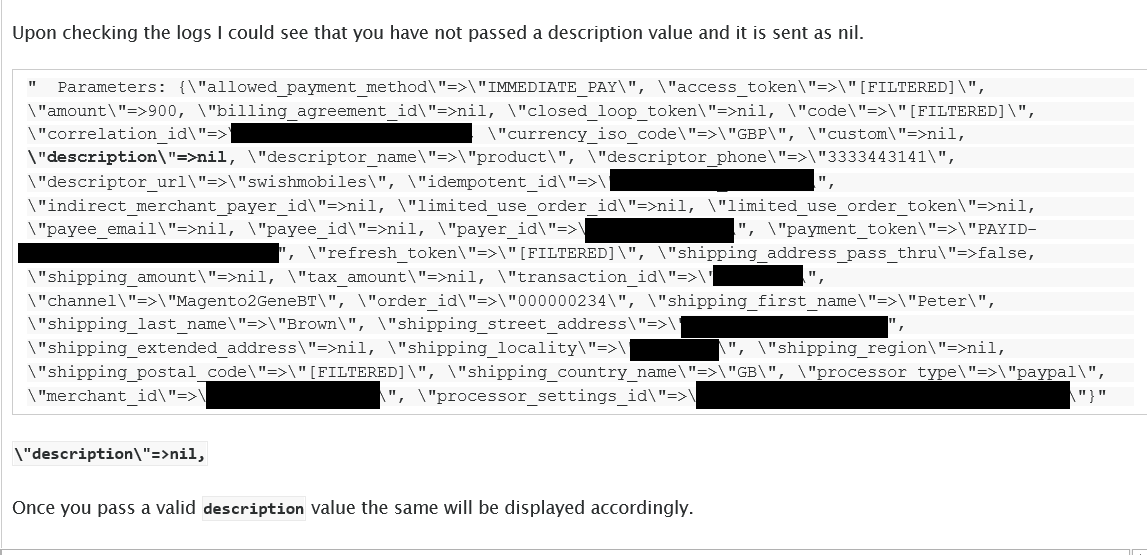 ---