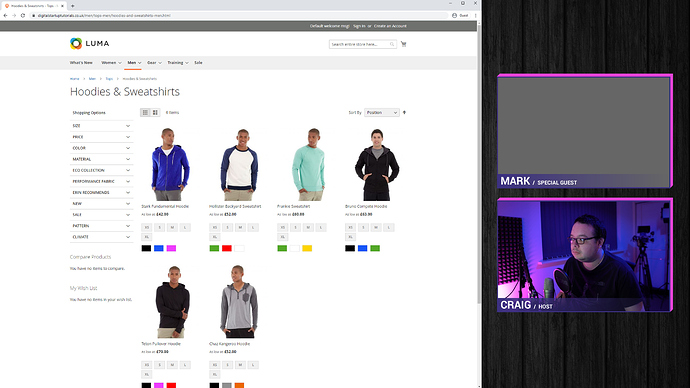 (Concept)
If you saw my latest video (New Look, Channel Update & Plans), then you might recall me mentioning some new things I want to try out in 2020.
Well, in the next few weeks I'd like to pilot an episode where myself and Mark (both with years of expertise in Magento 2 and eCommerce in general) sit down together and "Audit" a bunch of websites. We'd identify things we think have been done well and highlight any missed opportunities.
This will be a great free way to get feedback on your website. If you wish to participate, please complete the form below and you may be featured in this pilot episode.