My Commitments (recap)
As I recently alluded to in this post (2022 Update: Hey. It's been a while, right?), I have such little time these days. For example:
I'm in the process of purchasing my first home
I'm now a Part -Time University Student (whilst still holding down a Full-Time job)
I now take advantage of weekends and holidays to help balance mental health (as opposed to work every waking hour)
---
Streaming (Casually on Twitch)
During lockdown I started casually streaming in the evenings on Twitch, which I really enjoyed. In January I had to pivot from "casual gamer" to "CoWorking/Study Streamer". This was fantastic, because I still got to stream and hang out with people. It also meant that I didn't have to "find" time, because I was just doubling down on something that I was already doing.
Twitch Plug
I'll quickly plug my Personal Twitch Channel here. It's a CoWorking/Study Stream environment.
Each hour is broken down into 60 minute sessions (3-6 sessions per stream)
50 minutes of work: we all concentrate on our tasks
10 minute break. we have a little banter, hydrate and stretch our legs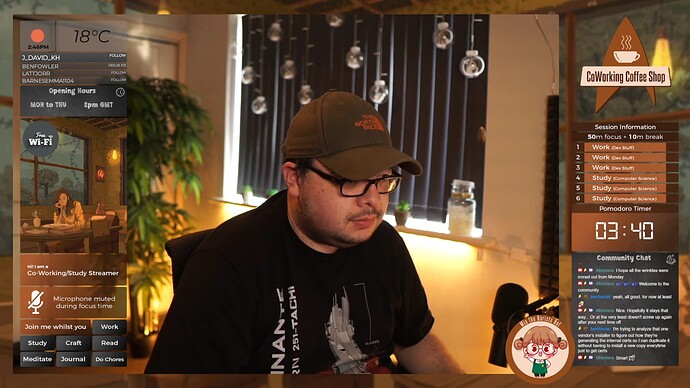 It's not for everybody, but there is a niche for this kind of stuff as it helps with both productivity and accountability. Not only for me, but the viewers.
---
Streaming (On the YouTube Channel)
So, with all of that said, I figured I'd share a thought with you that I had the other day.
"Is there a way that I can still produce content and support Digital Startup without eating into time I don't have, just as I did with Twitch?"
I'm not sure I have the answer to that question just yet. But it seems obvious to me that I can still add value live streaming rather than producing highly complex videos (which takes soooooo much time and energy).
---
My question to you
If I decided to pick up livestreaming on the YouTube Channel, what content would you like to see me fumble through?

For example, I could read through posts and answer them live on stream.
Cheers,