Hi Craig, hi everybody,
if this problem has been solved already I am sorry about it, but I tried many things I read here and there.
The problem is shown below: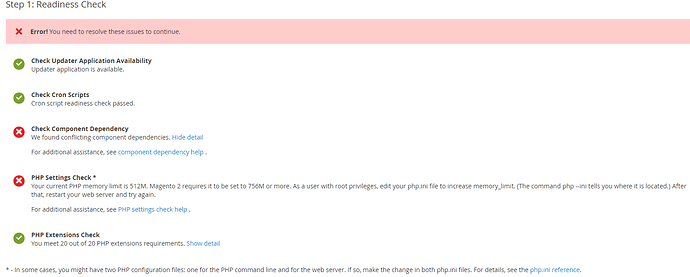 I already set the memory limit at 2G both via the terminal and Editor INI MultiPHP (on Cpanel).


Is there anything else I need to do? The message says to restart the web server, is there anything special I have to do other than just log out from Magento and log back in?
Thank you very much in advance for your help!! I wrote this same post in another topic but it was a very old one, I don't know if that was the correct procedure, so here I am creating a new topic.