Hi Craig, hi guys,
I wonder if you could help.
I recently installed M2.3.4 and a 3rd party module.
All good the module works fine, however, I need to place code into the Layout Update XML field which in M2.3.4 was removed from the admin panel.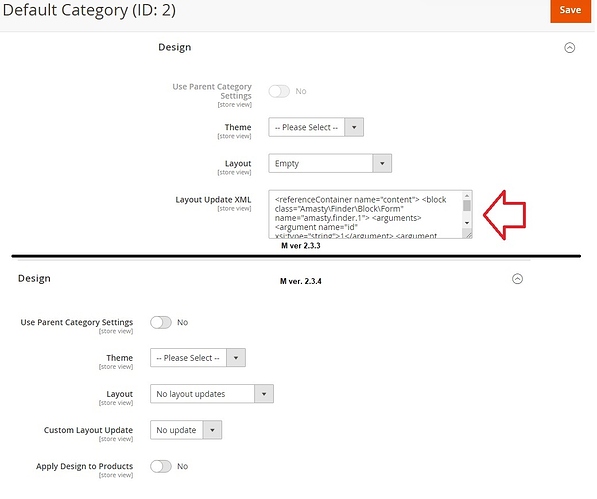 Can I please ask you to guide me on where should I create the file?
Thank you.
Pawel
"Removal of custom layout updates and the deprecation of layout updates to remove the opportunity for Remote Code Execution (RCE). The Custom Layout Update field on the CMS Page Edit, Category Edit, and Product Edit pages has now been converted to a selector.

You can no longer specify an entity-specific layout update with text but instead must create a physical file that contains the layout updates and select it for use. The name of the file containing an update must follow the conventions described." - Magento