Hi, I have come across a weird issue.
I have uploaded SSL certificates onto my server, configured them and enabled in Magento admin panel. The backend works perfectly, the HTTPS adress is there and the lock is displayed.
However in the frontend it does not. The HTTPS works, but there is no lock, and when clicking on the information icon I get message "Your connection is not fully secure" but there is a certificate there and you can see it's identical to the one in the backend (which is a good thing right? since I only got one certificate for the domain).
Here is a screenshot of my Web settings in admin panel: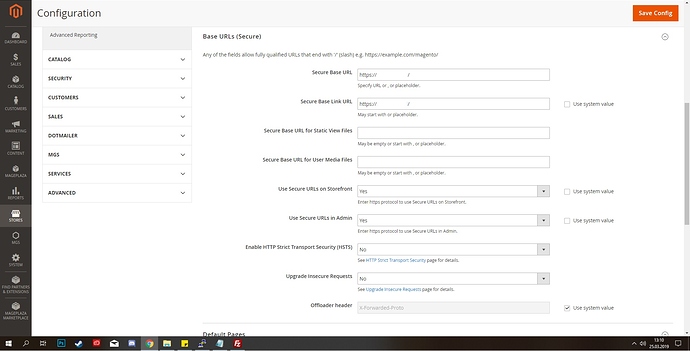 Question is, why does it not show the lock but instead it shows "Your connection is not fully secure".