Hi Craig,
I'm a very impatient person and I tried to installed M2.4. I know that you get there on some stage but I just couldn't wait.
The installation process went smooth, however, the site is crashing.
I don't want to ask stupid questions cos there could be hundreds of reasons why the site isn't displayed correctly but looking at the screenshot where should I start looking?
Thank you.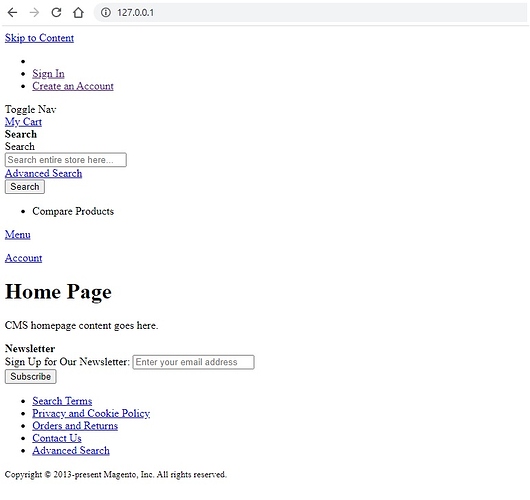 My environment as follows: Oracle Virtual Box, Ubuntu 20.04 LTS, Apache 2.4.41, PHP7.4.8, MySQL 8.0.21, Elastic search 7.6, PhpMyadmin v5.0.2 installed, updated , and secured.
I also tried on Ubuntu 18.04 but the site isn't displayed correctly too so it isn't an OS fault.